About Maria Olon Tsaroucha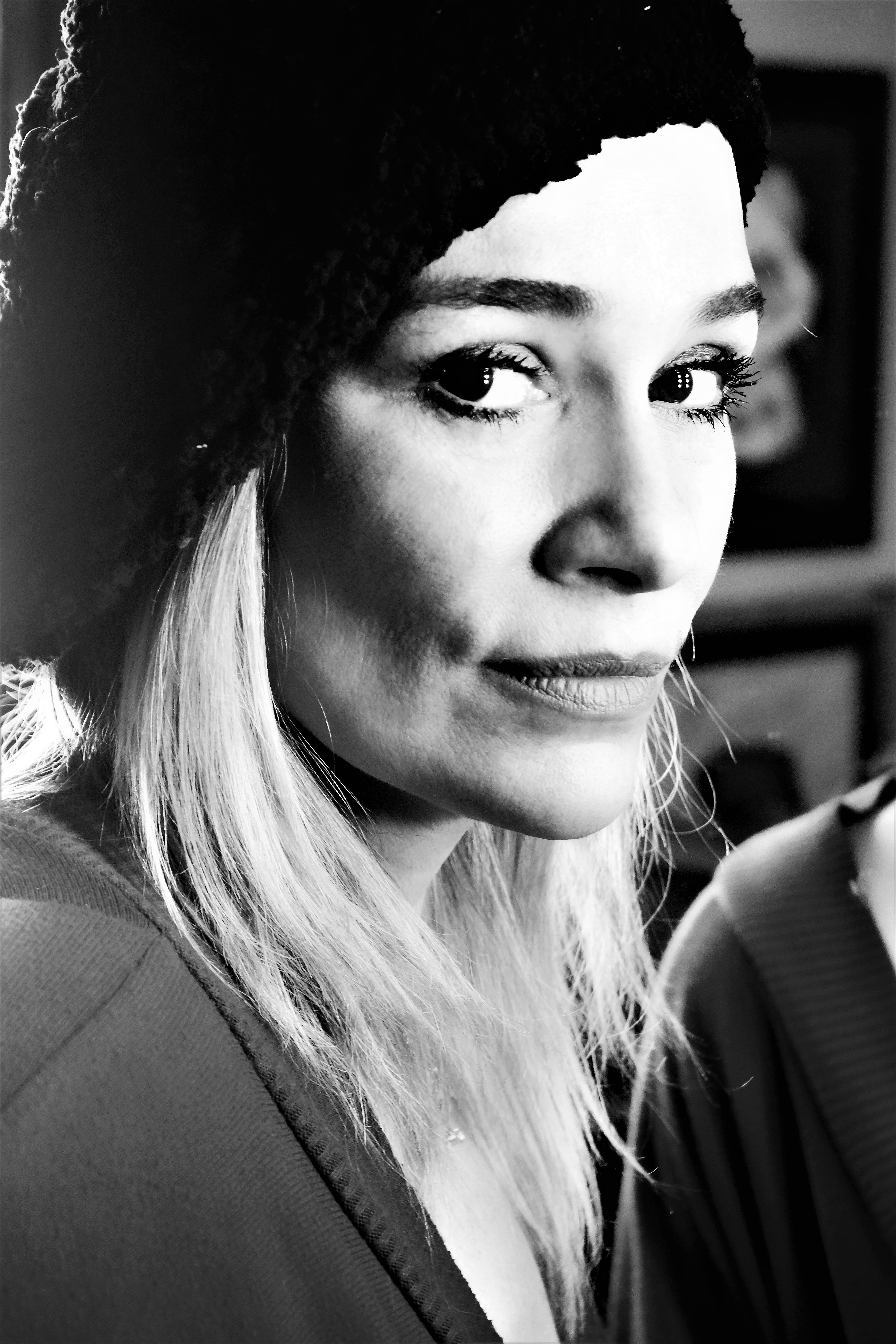 Maria Olon Tsaroucha, is a pioneer in researching philosophical systems that study human nature, personal development and consciousness and the originator of Supraconscious You and Perceptual Acting and Directing theory and method, which introduces the use of quantum physics, new trends of psychology, self-actualization, neurolinguistics programming, meditation, empathy, Ethos value system, and acting as tools for a substantial difference and evolution in human consciousness. During her years as an actor, director, acting teacher and mentor, she developed her philosophical and practical approach to a new interpretation of what it means to be an "actor" in life and on stage. She has been coaching and teaching professional and amateur actors for twenty-eight years. She wrote her first book at the age of thirteen and is acclaimed to be the youngest Greek author ever. She participated in TEDXAUEB, presenting her work through the performance "Knowing Thyself: The Eternal Process." She works on helping the vulnerable groups of women and children at war. Her research and study on the supraconscious human began seventeen years ago and is in progress. She gives master classes and workshops globally to University students, parents, CEO's and educators for the Supraconscious You concept based on Amazon's best seller "Supraconscious, the Genius within you".
Prolific writer, educator, thinker, and actor, centered on providing guidance through original Perceptual Acting and Directing (PAD) theory and methodology. Highly experienced and passionately trained, dedicated to guide people on the compositional harmonization of body, soul, and spirit, while using self-actualization and human development to develop dynamic skills. Utilizing eighteen years of research on the alignment of acting, neuroscience, quantum physics concepts, the Greek ideal and theories of Western & Eastern thought to thrive as a pioneer in conscious self mastery education. Distinctly recognized by scientists, medical doctors, UN representatives, CEOs and artists for innovative subconscious work and connections to artistic and theatrical education opportunities.
Writing Portfolio

Supraconscious, the Genius Within You, 2020

The Universal Actor: Infinite Characters, Infinite Lives, Infinite Frames, 2018

Translucent Vacant Head, 2011

First Steps, First Thoughts, 1983

Various columns for Greek newspapers and physics scientific magazines.

TED X AUEB presenter, "Knowing thyself, the eternal process"

Creative Writing and Philosophy of Human consciousness analysis

Affiliations & Recognitions

Founding Member, Golden Membership of the Actor's Society of the American Academy of Dramatic Arts

Honorary Member & Cultural Representative, Hellenic Physicist Association

Honorary Member, NAMA ART TEAM at EPI KOLONO Theater

Member, International Society of Female Professional Women

Board Member, Green Eyes Production

Advisory Member, Futurist Media & Arts Board of Lifeboat Foundation

Founding Member, Mentoria Greece Education Union

Youngest Greek Writer Award, Antonis Samarakis & Kostas Tahtsis, internationally renowned authors
"Fenomena," through Greek Union of Physicists; "Abandonment Days," Elena Ferante's novel adaptation; "Iraq 9 Parts of Desire," through Iraq Embassy; "A eis tin n, when the soul meets the universe," through Greek Union of Physicists; "Dorian Gray Frames,"; "Acropolis of Athens File," at Acropolis Museum; charity galas and events through Consulat De Cote D' Ivoire and Tango Acropolis Festival; "Dinner with Mary," Player's House, NYC.
"Lunchbrake," "Trainspotting," "Sakura the musical," "Summer Bet," "Mala, the Music of the Wind," "Adam and Eve," "Bug," "The Night Porter," "La Nonna," "The Missing One, an Indifferent Life," "Andromache," "Coriolanus," "Desire Under the Elms," "Cat Among the Pigeons," "The Courageous One," "Gingerbread Lady," "The House of Bernarda Alba," "Saturday, Sunday, Monday," "Return Engagements," "Cinders," "Richard III," "Rape Among the Belt," "Twelve Angry Women."
Film & Television acknowledgment
Full-length films: "Easy Lia," dir. V. Seitanidis; "Roco vs Cleopatra," dir. A. Spinoulas; "Koroido en Taxi," dir. G. Paraskevopoulous; "Delivery," dir. N. Panagiotopoulous. Television Series: "Stolen Dreams," ANT; "Medical Confidentiality," ANT; "Stockbrokers," ANT; "Wedding Dress Fitting," MEGA.
Created Magic Room Theater artistic team; directed and produced multicultural projects through MRT; recorded CD, "Kind Songs,"  recorded CD, "Sakura;" performed jazz, soul, swing, and rock on various live music stages;  Dramatherapy.